Discovering New Apps for Discovering New Places
Life changes quickly the moment you decide to give up on settling into a home. As I have been regularly moving for almost ten years, I have friends dotted all over the world and have experienced the weird and wonderful outside of the tourist scene.
Not once have I ever stayed in a holiday resort, and very rarely have I paid to stay on a campsite. Why? Because it is my worst nightmare to be surrounded with Brits soaking up the sunshine and not out exploring what the world is hiding. However, because life changes so much and because I often travel sporadically; taking cheap flights to somewhere new or accepting a job across the continent with little preparation, I rarely do any planning and I have certainly never bought a guidebook.
Luckily, there are a few essential apps and websites which have meant I can maximise the use of my time by finding places to explore whilst I am out hunting for them by finding events happening in a strange country, on the day I land there, and to connect me with locals that will have far superior local knowledge than any hotel concierge.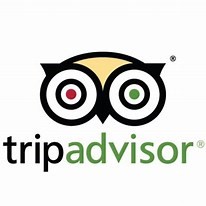 Clearly, everyone knows of Tripadvisor- I used to use this to check reviews for hostels or restaurants but now, I find it is so easily populated by fake reviews that sometimes I'll just take the risk and not check Tripadvisor reviews. It is always useful to scan through them- a fake review is easy to spot so never rely on the stars rating alone.
Google Local Guides is a great way to share reviews and photos of places you've been. If you use Google Maps and keep your location settings on, the Local Guides will regularly ask for reviews for places you have physically been to. There's much less probability that the review is fake, and I find the information really useful. If I have been having a fun filled busy day, the Local Guide acts a reminder of where I have been and the more you contribute to the Local Guide, the more points and freebies you'll get. By using the app you are surrendering a lot of your personal data to google, but if you're ok with that, then get reviewing!
Meet-Up has been a website that has helped me significantly whenever I have stayed anywhere longer than week. Anytime I have been to a new country for work and visiting all the museums and galleries, walked around the city and tried the new delicacy within five days, I log into Meet-Up to see what is going on. It's a great way to meet people who are also new to the area and keen to explore, as well as locals who can let you in on a few secrets. They have a user-friendly app which has made using the platform so much easier than lugging a laptop around, and I've never had a bad experience. There're often guided walks available, coffee-shop meet ups for people with different interests and, depending on the location, sometimes a good party invite too.

GoBe! is a pretty new app that is growing quickly. I first downloaded it when the surf in north Devon died out and I realised there was not much to do when I didn't fancy hiking or drinking. It's an app populated by real people who post a photo and a few useful sentences about something interesting they've found, or a hack for a nearby place. Use the 'Be' function when you're out and want to see something nearby (it uses your location and can direct you to the place/thing of interest) or use the 'Go' option to find out what's where before you head off exploring. If you discover a useful hack worth sharing, or just something you want to remember for yourself, then pop it in the app, because you get to choose the privacy settings on each post and let's face it-some things are best when kept a secret. I use it as a travel journal because there are lots of things I find interesting that I know wouldn't last three seconds on the internet, but with the app, everything I post has permanence and I won't have to scroll endlessly to find it again.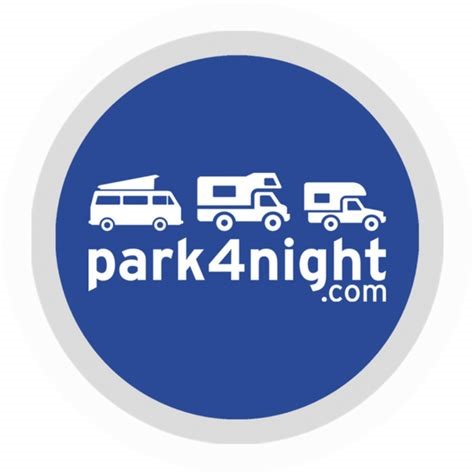 For years I travelled without a vehicle and didn't ever need to worry about parking, petrol or safety but it also limited my travels to places easily accessible by public transport. When I started travelling by campervan last year, I noticed huge communities of van-dwellers who could explore little known places. Whilst we are unlikely to share the greatest discoveries on the internet for everyone to enjoy, and ultimately destroy, you can interact with groups of like-minded 'alternative lifestylers' by using the Park4Night app to find safe and fun places to park up, mostly for free.
I was always cautious about using Couchsurfing when travelling. I had hosted a number of guests whenever I could; they slept on yoga mats on the floor and one was lucky enough to crash on a sofa I owned briefly and never once had any problems. I loved hosting new people who were off on extraordinary adventures- they often came equipped with more local knowledge than me! However, when I used Couchsurfing to find somewhere to crash when in the Netherlands, I had a series of bad hosts. Like Meet-Up, the Couchsurfing website has a section devoted to meeting new people; guided walks and drinks out feature heavily too, but a quick google search of CouchSurfing proves my point- it's becoming more of a hook-up app than a useful travel website, unless you're into that. But not to totally discredit it, there are legitimate and generous hosts out there; exercise proper caution and always let someone else know where you're going. There's fun to be had anywhere.
I'm sure there are a lot more apps and useful websites that could make travelling a lot more efficient. As someone with a short attention span and a decreasing amount of free time, I like to use my free minutes cleverly. For me, GoBe! is the best app out there at the moment. I can use it when I am falling asleep with the excitement of a full days exploring ahead, or I can use the 'Be' function when I have a spare moment to discover anything nearby. Its also a great personal, and private diary and a valuable way of storing images that would otherwise get lost in my camera roll. Park4Night has been invaluable in finding free parking places- if you are a van-traveller, this free app will save you so much money even if you don't use it to become part of a van-life community.
This month I will be in London for work lots and then visiting friends and family for the festive period in Bristol, Devon, Wales and Sussex. I'm sure that with the guilt of overeating and the desperation to get outside alone, I'll be using the GoBe! app to find something thought-provoking to go spot out and about.
What apps or websites have helped you on your travels? The days of the guidebook are over, right?